I have now decided to embark on an expedition that has been an ambition of mine for many years - a circumnavigation of Africa by motorbike. The trip will involve travelling through 28 countries and covering more than 60,000 kilometres (37,300 miles) of the most difficult riding terrain and through some of the most unstable countries on earth. I will have to negotiate not only desert conditions (The Sahara, Tenere, Nubian and Namib) but traverse the unhospitable mud soaked jungle terrain of West Africa.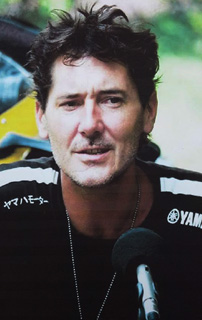 Although completing the trip would be an achievement in itself I have decided to try and raise £28,000 for Save The Children making this endeavour infinitely more worthwhile. Due to the difficult nature of the trip and the ambitious fundraising target I have been lucky enough to be designated as an 'extra-ordinary fundraiser'. This is a great help but also intensifies the pressure. The merits of Save The Children are self-evident as ALL children deserve proper healthcare, food, education and protection. I hope I can help in a small way.
I will be undertaking the trip solo and completely unsupported on the cheapest possible budget - camping all the way and relying on the hospitality of the local people. Anyone who is interested in sponsoring me click on SPONSORS.
I started my journey on 1st November 2009. The time up until then was spent in fundraising and preparation.
If you would like to contribute to Save The Children click on my fundraising link. If you are interested in learning more on this expedition regular updates will be posted on this site or you can contact me directly by email on spencerconway@yahoo.co.uk or call on 01580 292474.